The music program at Delaware State University is home to a wide variety of instrumental and vocal ensembles. In addition to the University Choir and Band, there are chamber brass, woodwind, string, and percussion ensembles. Other groups include the Steel Drum Ensemble, Popular Music Ensemble, and Jazz Combo.
Choir
The Delaware State University Choir is in constant demand throughout the region. Recent tours have taken the choir to Southern California, China, and through the southeast, as well as performances with the Philadelphia Orchestra and at the National Prayer Breakfast in Washington, DC.
Band
The Delaware State University Band is dedicated to academic excellence, citizenship and musical development of it's students. The Band Program has four components: Marching Band, Concert Band, Jazz Band and Pep Band.
Learn more about the "Approaching Storm" 
Steel Orchestra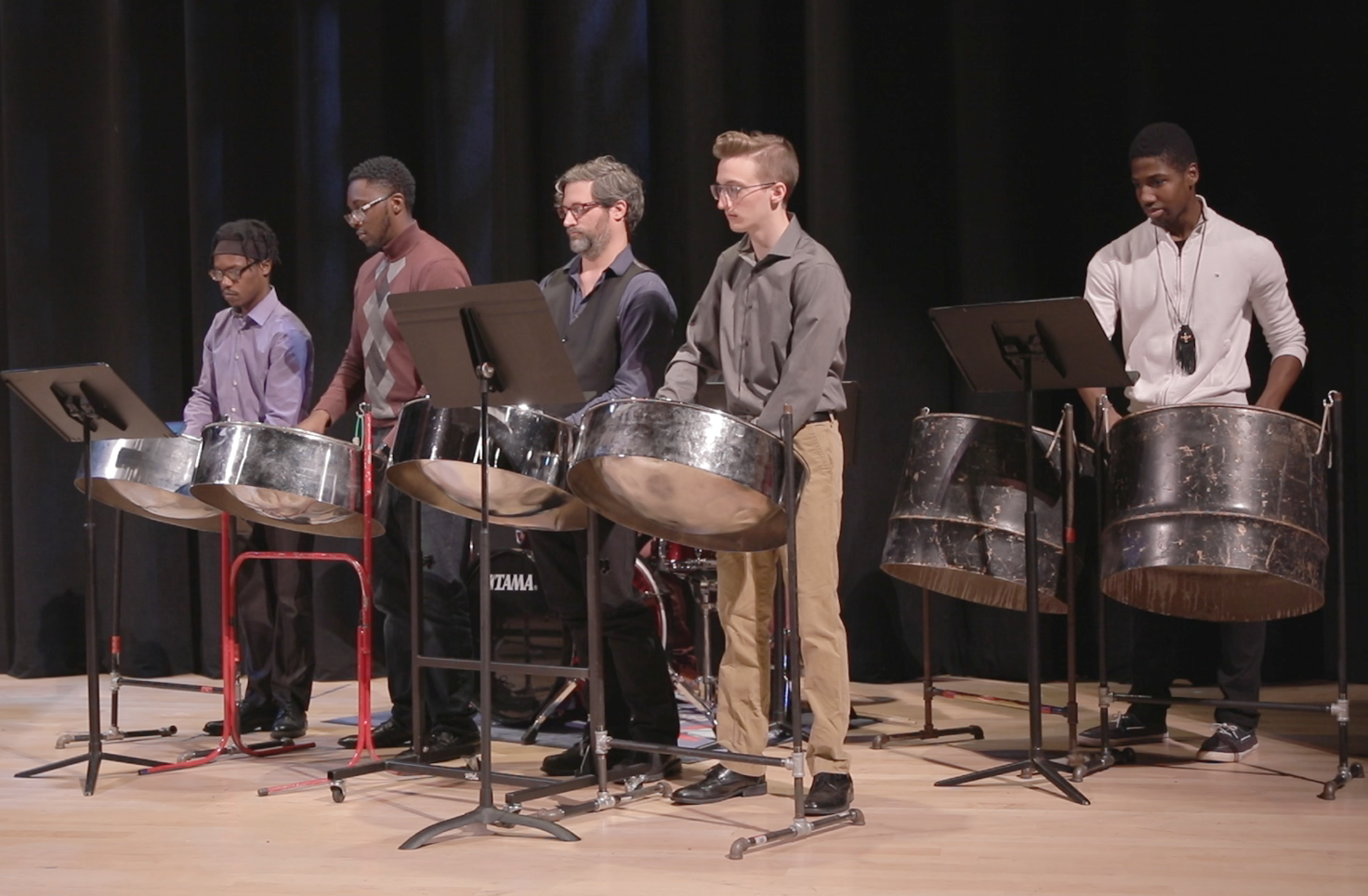 The DSU Steel Orchestra was founded in 2017 through a collaboration between the Delaware State University Music Program, the DSU Cultural Programming Committee, and a generous donation from Dr. Myrna Nurse.  Co-founders Dr. Carla Becker and Mr. Stephen Tipping led the first performance of a Steel Orchestra at Delaware State University in the Fall semester of 2017, and the student-centered ensemble continues to meet and expand their outreach every semester.
The DSU Steel Orchestra, directed by Mr. Stephen Tipping, is open to all students at Delaware State University. The band is focused on the performance of traditional calypsos of Trinidad and the greater Caribbean region as well as arrangements of popular music on the steel pan. They have performed on campus and through the state.
Popular Music Ensemble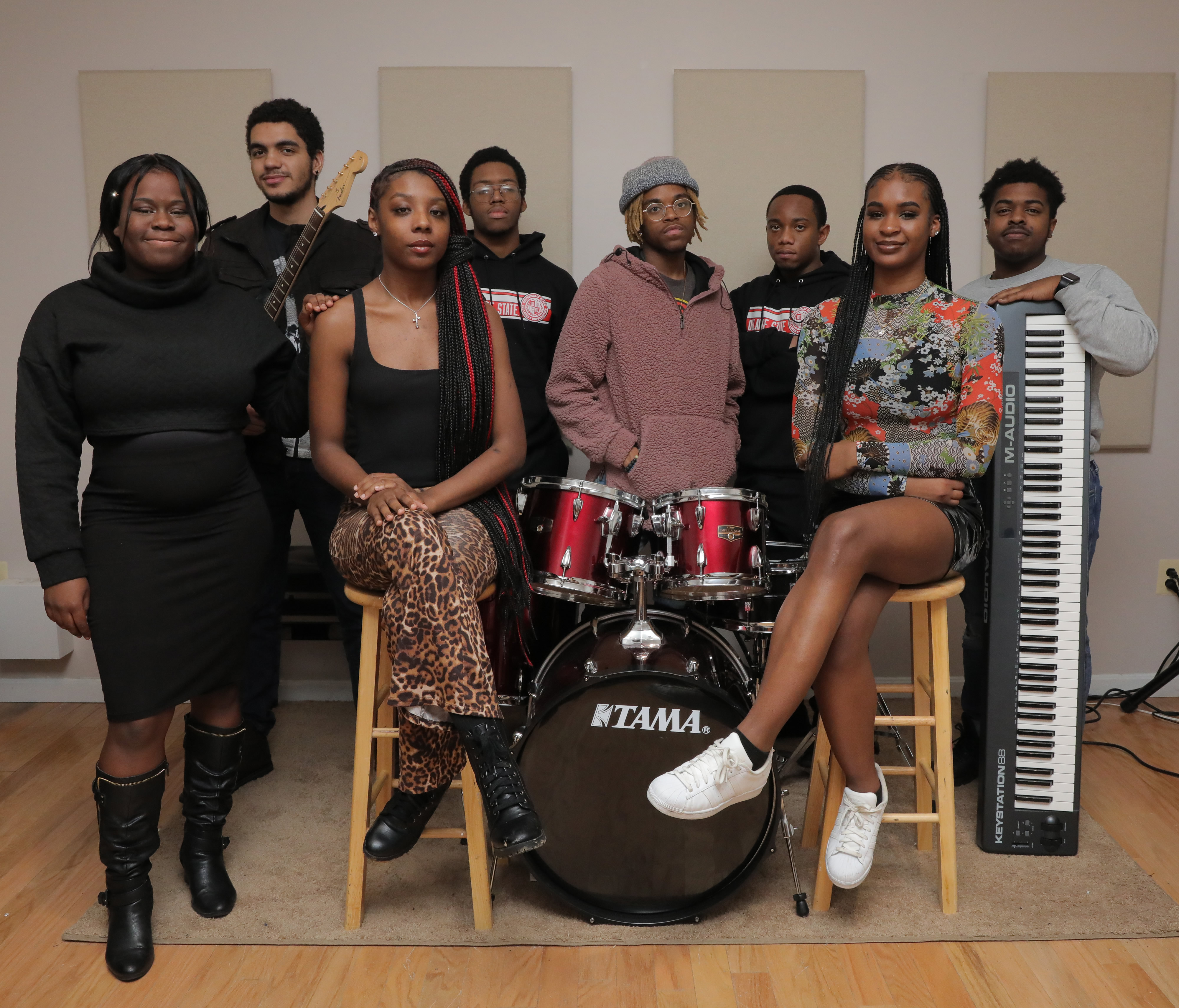 Based in Dover, Delaware, the DSU Popular Music Ensemble at Delaware State University promotes the music of our time through concert performances on the campus of Delaware State University. Established in 2018 by their director Marty Denson, the ensemble not only prepares students for careers that include contemporary music, but also helps them become exceptional educators, advocates, and leaders in the music industry.
In June, 2019, the ensemble showed off their performing arts prowess during a trip to China and were rewarded with the enthusiastic reception of their audiences.
The ensemble performed at the Third Chinese and Foreign Exchange Concert at Beihua University in Jilin, China and a second performance at Dezhou University.
Chamber Ensembles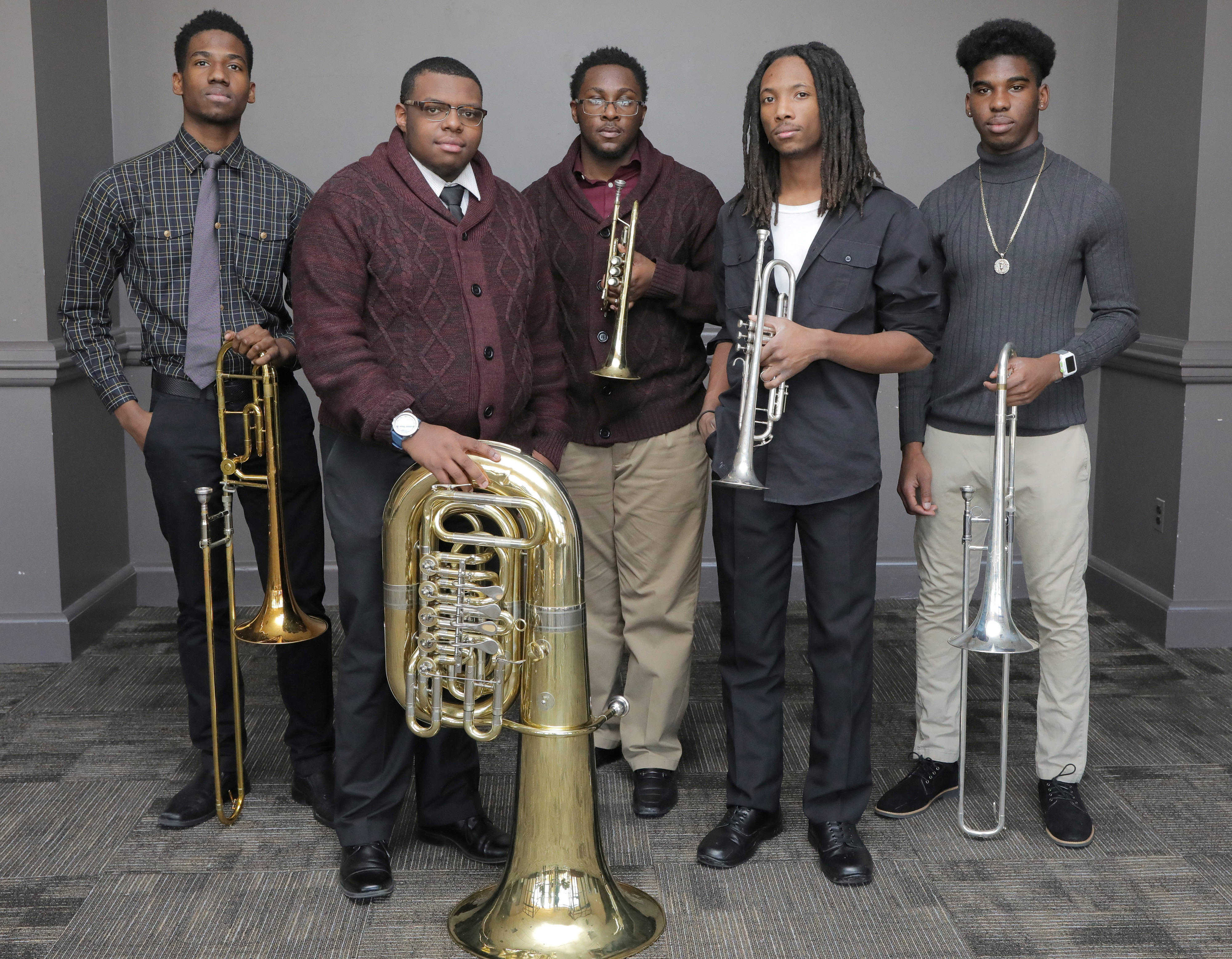 Every year brass, woodwind, string, and percussion ensembles are formed to explore the classic works and new music for a variety of instrumentation. A faculty coach with years of performing and teaching experience leads each ensemble. Guest artists are frequently welcomed to continue the students education as well, leading to performances on campus, throughout the region, and even overseas.